Store Info
The Agricultural Campus Bookstore online order pickup service will be closed Oct. 5.
Please note: Although our storefronts are not open to the public at this time, our staff are busy behind the scenes, filling orders for both delivery and online order pickup.
Please review the pickup procedure for your campus:
Please note: Online orders may take up to 72 hours to fullfill.
Halifax Pickup Instructions
1. To pickup your purchase, choose one of two locations in Halifax or Truro when completing your online order [left image].
2. Your order will be ready to pick up between 10:00 am and 3:00 pm the next business day.
Note: You will get an email confirming your order has been processed and is ready for pickup.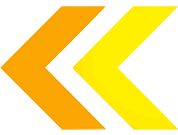 ---
3. The online order pickup location is beside the Student Union Building on LeMarchant St. (adjacent to the bus terminal).
4. Please wear a mask when you arrive at the pickup location, stay at a safe distance of 6 feet from staff and other customers and refer to the signage for directions and capacity limits. Please have your name and order number ready, and an associate will retrieve your purchase for you at the door.
Where is Halifax online order pickup located?
Our curbside pickup is located at the rear entrance of the Student Union Building, between the SUB and Risley Hall. The entrance is located on Seymour St.
---
Truro Pickup Instructions
1. Hours of Pick up are 10am – 1pm & 2pm – 4pm, Monday to Friday.
Pickup is not available on weekends.
2. Pick up location is the front entrance to Jenkins Hall (Dining Hall), 40 Horseshoe Crescent.