Imagine arriving to your residence in September and your books are waiting for you! That's exactly how Books in Res works. Order your books online between July 15 and Aug. 29 and they'll be boxed up and waiting for when you arrive on Move-in Day!
Books in Res ordering period: July 15-Aug. 29, 2019
And this service is not limited to textbooks! You can also add course supplies, clothing and Home & Dorm Essentials like bedding, an energy-efficient mini fridge and microwave.
Everything will be waiting for you when you arrive. Just select 'Pickup at MY DALHOUSIE UNIV RESIDENCE' at check out.

Please note: Books in Res is only available to students living in residence. Mini-fridges and microwaves are available for delivery on the Halifax campus only.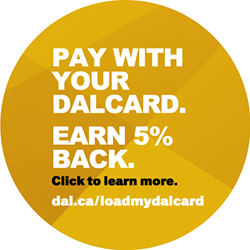 You can even save money!
Use your DalCard to make your purchase and you'll receive 5% Back in your account. These funds can be used towards future bookstore purchases.
What to expect
Pick up your books and other merchandise on move-in day between 9 a.m. and 4 p.m.
Delivery is free to residences!
Your mini-fridge and microwave will be delivered to your residence room, plugged in and all the packaging removed.
If a textbook is not available when you place an order, it will not appear on the list of available books. Please re-order at a later date or contact Shauna Nickerson at Shauna.Nickerson@dal.ca for more information.
Early arrivals: if you are permitted to move into residence early, please email Shauna Nickerson to arrange to have your order picked up.
Pre-ordered textbooks and dorm gear may be picked up at the following locations:
Gerard Hall—Gerard Hall front desk
Glengary Apartments—Risley Hall front desk
Grad House—Gerard Hall front desk
Howe Hall—Cameron study hall in Howe Hall
LeMarchant Place—Delivered to student rooms
Mini Res—Cameron study hall in Howe Hall
Risley Hall—Delivered to student rooms
Shirreff Hall—Shirreff Hall dining hall
Agricultrual Campus (Chapman, Fraser, Trueman, Graduate/Mature Housing)—Delivered to student rooms
***Online Textbook Rental is NOT available through Books in Res***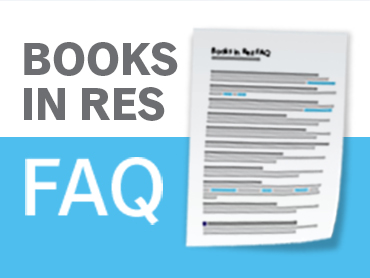 Have questions about Books in Res or Dorm Essentials?
See our FAQ page and you may find your answer!