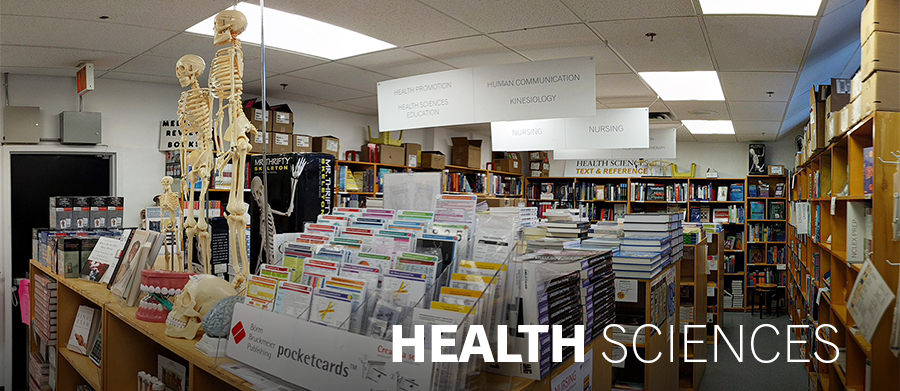 Health Science Reference in-store and online!
Expand your medical reference library by browsing our selection in the lower level SUB, or browsing our online catalog.
We offer free delivery on-campus and to the local hospitals.
For titles not available in-store, you can order online from our affiliate store Login Canada*, or contact Jim Regan** at (902) 494-3020 or jim.regan@dal.ca.
*Login Canada does not offer free on-campus delivery but orders are sent directly to your address.
**Special orders placed through Jim Regan can be picked up at the SUB location Bookstore.
Please note: stock available through Login Brothers may not be carried through the Dal Bookstore. All inquiries about orders placed through Login Brothers should be directed to their customer service centre, 1-800-665-1148 or (204) 837-2987.
Nursing Scrub Kits
The Dalhousie Bookstore is proud to be partnering with
the Dalhousie School of Nursing to bring nursing
students a convenient and practical way to get their
nursing scrubs.

We've bundled these scrubs into one kit containing five
items: 2 tops, 2 bottoms and a labcoat for $188.25.
Not only that, but a portion of each sale goes to fund
Dalhousie School of Nursing activities and events.
View Nursing Scrub catalog [PDF - 1.72MB]
---
Health Sciences Bookstore Blog
Visit the Health Sciences Bookstore Blog for updates on new arrivals, as well as information and articles of interest to the broader medical community.