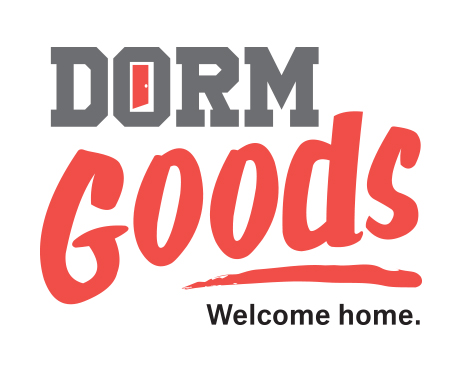 Residence living just got easier
Living in residence this September, or need some items for your apartment? We've got you covered!
From towels to microwaves and from linens to mini fridges, you'll find everything you need to make your life at Dalhousie a comfortable one. Best of all, you can find it all right here on campus!
Free on-campus delivery: order online between July 16-Aug. 30 and select 'Pickup at MY DALHOUSIE UNIV RESIDENCE' at checkout to have your order ready for you to pick-up on move-in day!
Show me the goods!
Books in Res | Fridges | Microwaves | Bedding
Books in Res
Pre-order your textbooks between July 16 and August 30, 2018, and our staff will pick them, pack them, and have them ready for you to pick-up on Move-in Day.
You can also add other merchandise to your Books in Res order such as clothing and dorm goods. It will be delivered right alongside with your textbooks!
Books in Res saves you time and lets you avoid the lines – all at no extra cost.
We are now taking orders for our 2018 Books in Res program!

Are you an Agricultural Campus student? See important information related to the availbility of your course materials.
Fridges
Danby ENERGY STAR mini fridges are back for 2018! Pre-order your mini fridge and it will be delivered to your room, plugged in and waiting for you when you arrive on campus. Not only that, but as the first University in Canada to partner with ENERGY STAR, the Danby ENERGY STAR mini fridge is one that Dalhousie promotes, as it does all ENERGY STAR electronics and appliances across campus.
**Available for Halifax Campus ONLY**
Pre-order your Danby Mini Fridge now!



Microwaves
What's a movie night without popcorn? What's popcorn without a microwave? Pretty crunchy we imagine. That's why the Dal Bookstore has Danby Microwaves available for purchase online. Pre-order and have it delivered to your room, plugged in and waiting for you when you arrive on Move-in Day!
**Available for Halifax Campus ONLY**


Bedding, towels & more
When you come to university, in addition to books you'll also need some basics like sheets, blankets, pillows, other bedding and towels. That's why we carry a variety of these and other dorm accessories to help students feel at home when they arrive at Dalhousie.
We're busy stocking our shelves now. To be notified of when these items will be avilable to purchase online, sign up for our Bookstore Buzz eNewsletter at the bottom of this page.
Place your order by Aug. 30 to take advantage of free on-campus delivery!